Latest News Item
Latest Development Shot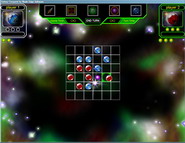 If you are seeking information about Blade Edge Software, are looking to get in touch with one of the employees or have questions about our games, we'd love to hear from you!
If you are looking to interview an employee, submit a news item, or any other press-related matter, don't hesitate to get in touch!
Note: As with most companies, we will not accept or review game proposals or designs submitted by outside parties. All such material will be deleted immediately upon receipt.